Current Location:
Home
» Keynote Speakers
Keynote Speakers
1.James M.Tien, Professor, Past President of IEEE SMC, IEEE Fellow, Academician of America National Academy of Engineering, Dean of College of Engineering at the University of Miami, USA
2.C. L. Philip Chen, FIEEE, FAAAS, FIAPR, FCAA, FHKIE, EiC, IEEE Trans. on Systems, Man, and Cybernetics:Systems, Chair Professor, Faculty of Science and Technology, University of Macau, Macau, China
3.Sabah Mohammed, Professor, Senior Member of IEEE, Professional Engineer of Ontario, Information Processing Professional with CIPS, Editor in Chief of the IJEACH, Associate Editor of the IEEE Access, Founder of the JETWI, Supervisor of the Smart Health FabLab at Lakehead University, Canada
4.Michael C. Fu, Professor, IEEE Fellow, INFORMS fellow, Chair of Management Science in the Decision Operations and Information Technologies department of the Robert H. Smith School of Business, Distinguished Scholar-Teacher at the University of Maryland, USA
5.Chengri Ding, Professor, Founding director for the Lincoln Institute of Land Policy's China Program (now it is the Lincoln-Beida Land Center), Director of Urban Development Research Center at Zhengzhou University of China, Professor at Urban Studies and Planning Program University of Maryland, USA
6.Kecheng Liu , Professor, Honourary Director of Informatics Research Centre, Henley Business School, University of Reading, UK
7.Gábor Bohács, Professor, Deputy Head of Department at the Faculty of Transportation Engineering and Vehicle Engineering, Member of the Logistics Committee of the Hungarian Scientific Academy, Budapest University of Technology and Economics, Hungary
8.Lean Yu, Professor, a guest editor, managing editor, associate editor and editorial members of many international journals,PhD supervisor of School of Economics and Management, Beijing University of Chemical Technology.
9.Jianqiu Zeng, Professor, Doctoral Supervisor, Academic Committee Chairman, Director of The Center for Information Economy and Competitiveness in Beijing University of Posts and Telecommunications, China
---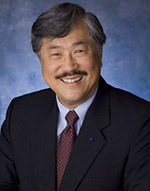 James M. Tien
College of Engineering, University of Miami, Coral Gables, Florida 33146, USA
Email: jmtien@miami.edu
Mass Customization: Ongoing Third Industrial Revolution
Abstract:
The outputs or products of an economy can be partitioned into three sets of products: goods (due to manufacturing, construction, agriculture and extraction), services and an integration of services and goods or servgoods. In an earlier paper, Tien (2012) considered these types of products in terms of their relation to the three Industrial Revolutions: the First Industrial Revolution (circa 1800) was primarily focused on the production of goods; the Second Industrial Revolution (circa 1900) was primarily focused on the mass production of goods; and the Third Industrial Revolution (circa 2000) has been primarily focused on the mass customization of goods, services and servgoods. In this follow-up paper, the Third Industrial Revolution of mass customization continues to evolve and, in many respects, is subsuming the earlier Industrial Revolutions of production and mass production. More importantly, with the advent of real-time decision making, artificial intelligence, Internet of Things, mobile networks, and other advanced digital technologies, customization has been extensively enabled, making mass customization an increasingly formidable and smart approach. Moreover, the growing partnerships between humans and mass customization serve to significantly enhance the Third Industrial Revolution. However, the moral and ethical problems associated with mass customization must be carefully assessed and minimized, especially in regard to unintended consequences. Prospectively and with the advance of artificial general intelligence, a Fourth Industrial Revolution based on real-time customization could be forthcoming in about mid-century; it would allow for multiple activities to be simultaneously tackled in real-time and in a customized manner.

---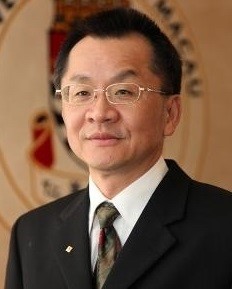 C. L. Philip Chen
Email: Philip.Chen@ieee.org
FIEEE, FAAAS, FIAPR, FCAA, FHKIE
EiC, IEEE Trans. on Systems, Man, and Cybernetics: Systems
Chair Professor
Faculty of Science and Technology
University of Macau, Macau, China

---
Sabah Mohammed
Smart Health FabLab, Department of Computer Science, Lakehead University, Ontario P7B 5E1, Canada
Email: sabah.mohammed@lakeheadu.ca
Dr. Sabah Mohammed research interest is in intelligent systems that have to operate in large, nondeterministic, cooperative, highly connected, survivable, adaptive or partially known domains. His continuous research is inspired by his PhD work back in 1981 from Brunel University (UK) on the employment of the Brain Activity Structures for decision making (planning and learning) that enable processes (e.g. agents, mobile objects) and collaborative processes to act intelligently in their environments to timely achieve the required goals. Having trained in medicine with a computer science PhD in Artificial Intelligence (AI), Dr. Mohammed is full Professor at the department of Computer Science at Lakehead University (Ontario Canada) since 2002 and core professor at the BioTechnology program at Lakehead. Dr. Mohammed efforts in establishing healthcare related programs at Lakehead are notable like the specialization Health informatics, BioTechnology and the Bioinformatics programs at Lakehead. With a research background in industry and academia, he has a strong international research reputation for his work on clinical decision support systems supporting remote areas, ubiquitous and extreme environments. Prior to his work at Lakehead University, Dr. Mohammed was the chair of three computer science departments at HCT, Philadelphia and Applied Science Universities. Dr. Mohammed is the Editor in Chief of the of the IGI Global International Journal of Extreme Automation and Connectivity in Healthcare (IJEACH), Associate Editor of the IEEE Access and the founding EiC of the Int. J. of Emerging Technologies of Web Intelligence (JETWI) . He is currently the supervisor of the Smart Health FabLab at Lakehead University. Dr. Mohammed chair the special interest group on Smart and Connected Health with the IEEE ComSoc eHealth TC. Dr. Mohammed is currently working on the development of IoT and mobility technologies that have impact on improving healthcare services at remote areas like Northwestern Ontario region. Dr. Mohammed is also a Professional Engineer of Ontario, Information Processing Professional with CIPS and Senior Member of IEEE with research supported by major granting organizations like NSERC and CFI.
Title
The Informatics behind Thick Data for Healthcare
Abstract:
Healthcare and biomedical data are becoming increasingly complex with the advancement of pervasive monitoring devices, the genomic sequencing technologies, the availability of interlinked open medical big data and the high adoption of electronic health records. For this reason, health care is continuously expanding the knowledge forefront as new methods of acquiring data are becoming available. However getting the value out of such data need to rely on the ability to best interpret available data that may originate from a number of sources, including healthcare professionals, patients, and medical devices. The danger of focusing all our attention on Big Data and its charts, numbers and facts is missing out some of the qualitative insights of our patients' day-to-day health choices, progress and preferences. And this kind of insight can be investigated using what has been dubbed 'Thick Data', and the methods used to acquire it. Thick Data is about a complex range of primary and secondary research approaches, including care design, patient models, surveys, questionnaires, focus groups, interviews, journals, videos and so on. In a nutshell it's all qualitative informative materials, tools or techniques that help brands gather granular, specific knowledge about their target patients, drugs, adverse events and diseases.

---
Michael C. Fu
Email:mfu (at) rhsmith.umd.edu; mfu@isr.umd.edu
Michael C.Fu holds the Smith Chair of Management Science in the Decision, Operations and Information Technologies department of the Robert H. Smith School of Business, and has a joint appointment in the Institute for Systems Research and an affiliate appointment in the Department of Electrical & Computer Engineering (both in the A. James Clark School of Engineering), all at the University of Maryland. He received degrees in mathematics and EECS from MIT in 1985 and a Ph.D. in applied mathematics from Harvard in 1989. His research interests include simulation optimization and applied probability, with applications in manufacturing, supply chain management, and finance. He has served as Stochastic Models and Simulation Department Editor for Management Science, as Simulation Area Editor for Operations Research, and as the Operations Research Program Director at the U.S. National Science Foundation (2010-2012 & 2015). In 2004 he was named a Distinguished Scholar-Teacher at the University of Maryland. He is a Fellow of INFORMS and IEEE.
Title
Monte Carlo and Machine Learning: From AlphaGo Back to the Future
Abstract:
Machine learning, and more generally artificial intelligence (AI), have been in the news recently for their amazing accomplishments in many different arenas, from computer games to natural language processing to consumer marketing. In 2016, a computer Go-playing program called AlphaGo stunned the (human) world by winning a match (4 games to 1) against the reigning human world champion, a feat even more impressive than previous victories by computer programs in chess (Deep Blue) and the TV game show Jeopardy! (Watson). The main engine behind AlphaGo (and its successor AlphaZero, which defeated the best AI computer programs in chess — Stockfish) combines machine learning approaches in the form of deep neural networks with a technique called Monte Carlo tree search. After reviewing the history and background of AlphaGo and its successors, we trace the origins of Monte Carlo tree search back to simulation-based algorithms for Markov decision processes and discuss its present role in AlphaZero. Time permitting, we briefly discuss some ongoing research to further improve Monte Carlo tree search.

---
Chengri Ding
Email:cding@umd.edu
Dr. Chengri Ding is Professor at Urban Studies and Planning Program, University of Maryland. Prof. Ding obtains his Ph.D. from University of Illinois at Urbana-Champaign and is specialized at urban economics, urban and land policies, urban planning, and China studies. Dr. Ding holds professorship in numerous universities like Zhejiang University, Beijing Normal University, Zhengzhou University. Currently Dr. Ding serves at the director of Urban Development Research Center at Zhengzhou University of China.
Dr. Chengri Ding has published more than thirty articles in leading journals like Journal of Urban Economics, Journal of Regional Science, Regional Science and Urban Economics, China Economic Review, Urban Studies, Environment and Planning B, Housing Policy Debates, and Land Use Policy. He has published seven monographs and edited three books on China in land and housing policies, urbanization, and smart growth.
Dr. Ding serves advisory Board for the International Institute of Property Taxation. Dr. Ding was the founding director for the Lincoln Institute of Land Policy's China Program (now it is the Lincoln-Beida Land Center). Dr. Ding has been consulting to the central, provincial, and municipal governments of China since 2004, on land policy, urban growth, development strategy, urban planning, public finance and property taxation, urban transportation, etc. He has been consulting to the World Bank, Global Business Network, FAO, and many leading Chinese agencies such as NDRC, China Development Bank etc.
Title
The Development of Megacities in the world and Its Implications to China's Rapid Urbanization
Abstract:
The growth of megacities around the world is a phenomenon that commands a great attention at the debates of urban growth and development strategies. This talk will focus on the economics of megacities phenomenon, particularly micro-foundations of forces beyond the formation and dynamics of megacities. And then it will illustrate the growth of megacities around the world with reference to urban system in their own countries and to issues and challenges they face. It will review and assess policy responses aimed at addressing megacity issues and challenges and focus on lessons and policy implications for countries like China that are experiencing rapid urbanization.

---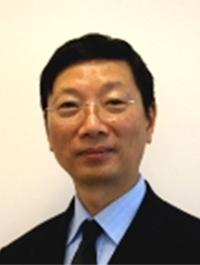 Kecheng Liu
Email: k.liu@henley.ac.uk
Kecheng Liu is a full professor and holds a chair of Applied Informatics, Henley Business School, University of Reading, UK. Since September 2016, during his sabbatical, he has been serving as the Executive Vice President of Wuhan College in China. He is Fellow of British Computer Society (FBCS), Fellow of Charted Management Institute (FCMI) and Senior Fellow of Higher Education Academy (SFHEA). He has been appointed as visiting professor in more than 10 top Chinese universities, alongside his engagements as PhD supervisor in Beijing Institute of Technology, and distinguished professor in the Global Expert Scheme in Shanghai.
He has published over 250 papers in conferences and journals. His research interests span from organisational semiotics, requirements studies, enterprise information systems management and engineering, alignment of business and IT strategies, co-design of business and IT systems, pervasive informatics, intelligent spaces for working and living, digital leadership and digital competitiveness. He is a long-serving member of Working Group 8.1 of the International Federation of Information Processing (IFIP WG8.1). His research monograph on Semiotics in Information Systems Engineering (2000) is one of the first treating the topic in a systematic manner; and an extended version of the book appeared in 2015.
As a world leading expert, Prof. Liu is the convener of the International Forum of Organisational Semiotics and has brought semiotics to benefiting the disciplines of management and engineering of information systems. As the principal investigator, he has led and been responsible for research projects supported by various sources in UK, EU and internationally with a total value over 10 million pounds equivalent, including an on-going national key project sponsored by the National Science Foundation of China (NSFC) in partnership with 3 Chinese institutions. His contributions have been highly regarded by academia and industry in UK and internationally.
Title
Digital Business Ecosystems and Organisational Transformation
Abstract
New organisational alliances such as digital business ecosystems (DBEs) have emerged in line with technological developments. DBEs as socio-technical networks comprise of digital technologies, processes, individuals and organisations that collectively co-create value. The essence of DBEs are interdependencies of the companies within the value network which are interconnectivities between entities through multiple flows such as goods, finance and information. While DBEs are spearheading significant gains in some ecosystems such as mobile computing, airline and automotive, others are struggling to replicate these achievements. The missing link has been a better understanding of DBEs; a guide for digital transformation and approaches to analyse and assess the effectiveness of DBEs. This keynote will discuss (1) current business practices modelled as a network of interdependent businesses that co-create value to achieve individual organisational objectives; (2) the notions of business ecosystems and DBE, highlighting the differences between the traditional business relationships and DBE; (3) a framework of organisational semiotics for analysing and assessing the effectiveness of DBEs; and (4) the process of digital transformation towards participation in DBEs. To illustrate the value co-creation and sharing benefits within DBEs, examples of current practice in industrial sectors will be used. It is expected that this keynote inspires researchers and practitioners in leveraging the existing theoretical lenses to develop new guidelines and models to support organisations in transformation towards DBEs.

---
Gábor Bohács
Budapest University of Technology and Economics, Faculty of Transportation Engineering and Vehicle engineering, Department of Material Handling and Logistic Systems, H-1111 Budapest, Műegyetem rakpart 3., Hungary
Email: gabor.bohacs@logisztika.bme.hu
Gábor Bohács received diploma as a mechanical engineer from Budapest University of Technology and Economics in 1996. He joined the former organization of the current Department of Material Handling and Logistic Systems in 1997. Between 2012 July and 2016 December he has been Acting Chair of the Department, between 2013 and 2014 he was also Vice Dean for international and scientific affairs of the Faculty of Transportation Engineering and Vehicle Engineering. Currently he is Deputy Head of Department at the same organization. He defended his PhD Thesis in 2005 and successfully passed his habilitation in 2018. He is also member of the Logistics Committee of the Hungarian Scientific Academy.
His expert area is Industry 4.0 including simulation application and automatic guided intralogistic vehicles. He currently participates at several research and development projects from this area.
Title
Increasing efficiency of PLC-based material flow control systems using simulation
Abstract:
Industry 4.0 systems require integration of the physical and cyber world more than ever. This is also valid for material flow systems in production. Latest trends indicate increasing modularity and need for reconfiguration which emphasize application of automated processes in system control. Current practices however still rely on ad-hoc solutions. The proposed presentation is related to PLC controlled systems, where the PLCs are equipped only with a simple software. The complex routing logic is implemented as a central simulation-based controller. Using a predictive simulation which runs from the actual material flow system state certain competitive scenarios can be evaluated and compared. The scenarios are coded using ontologies in which the relation is "next event". This way expert knowledge can be directly used for system control. Further, using automatic ontology matching and generation continuous knowledge generation is also possible.
The presentation includes description of the above novel system concept and a practical example.

---
Lean Yu
Prof. Lean Yu received his Ph.D. degree in Management Sciences and Engineering from Academy of Mathematics and Systems Science, Chinese Academy of Sciences (CAS) in 2005. He is currently a professor and PhD supervisor of School of Economics and Management, Beijing University of Chemical Technology. He is a winner of National Science Fund for Distinguished Young Scholars, National Program for Support of Top-Notch Young Professionals and "Hundred Talents Program" of Chinese Academy of Sciences. He is acted as a guest editor, managing editor, associate editor and editorial members of many international journals including Computers & Operations Research and Journal of Computer Science. So far, he has published five monographs (two monographs have been published by Springer-Verlag) and about 90 SCI/SSCI articles in some top journals including IEEE Transactions on Evolutionary Computation and IEEE Transactions on Knowledge and Data Engineering. At the same time, he received many awards and honors, such as "Elsevier Most Cited Chinese Researchers" from Elsevier, "IAOI Outstanding Professor" from International Association of Organization Innovation (IAOI), "China Youth Science and Technology Award" from the Organization Department of the Central Committee of the CPC, "The 100 National Best PhD Theses Award" from Academic Degrees Committee of State Council and Ministry of Education of China, "First Class Prize for Beijing Science and Technology Award" from the Beijing Municipal Government, First Class Prize for Natural Science Award of Ministry of Education (MOE), Beijing Mao Yisheng Youth Science and Technology Award, and "Lu Jia-xi Young Talent Award" of Chinese Academy of Sciences. His research interests include business intelligence, big data mining, economic forecasting and intelligent financial management.
Title
Data-Trait-Driven Big Data Credit Classification for Credit Services
Abstract:
In this talk, a general framework of data-trait-driven big data credit risk classification is proposed. In the proposed framework, an integrated data trait identification scheme are first presented for multivariate credit data classification so as to identify corresponding traits existed in datasets. Then, based on the nature of these traits, corresponding identification and solution methods are proposed in detail. Finally, some most appropriate classification methods are selected to obtain perfect credit classification results in terms of the data traits hidden in the datasets. For further illustration, four publicly used credit datasets are selected as sample data to test the applicability of data traits identification scheme proposed in this paper. At the same time, two classification experiments based on different data traits are conducted to verify the effectiveness of the proposed data-trait-driven credit classification methodology. Empirical results reveal that data traits existed in all datasets can be identified clearly and accordingly suitable methods in terms of the data traits can be selected to handle them in the framework of the proposed solutions, indicating that the proposed framework can be used as an effective tool for multivariate credit data classification.

---
Jianqiu Zeng
Professor Jianqiu Zeng is PhD of the University of Cambridge, UK, professor of school of Economics and Management of Beijing University of posts and telecommunications, doctoral supervisor, academic committee chairman, director of the center for information economy and competitiveness in Beijing university of posts and telecommunications, director of the triple play institute, member of experts group of Science and Technology Commission of the Ministry of Industry and Information Technology, committee member. Commission for management of science and engineering education, ministry of education, expert committee of Information Economy Expert Committee of the Ministry of Industry and Information Technology.
Professor Zeng is devoted to telecom industry technology economy and telecommunication industry competitiveness and strategy research, hosting and completing 36 topics of national major projects, national science and technology support, the national natural science funds and ICT business, publishing "The Web and The World -- The Theory of Triple Play, Experiment, and Information Security", "The Balanced Service Theory and The Practical" and other academic works, 21 pieces in total.
Title
Informalization and OaaS
Abstract:
This presentation is mainly about 5G and service innovation and it will introduce Operation as a Service (OaaS), which is a new service model. The contence will mainly analyze the three main aspects of informatization and 5G, informatization and intelligent life and operation service mode and service innovation.



Paper Submission:

1 March, 2019


15 April, 2019
Authors Notification:

1 April, 2019


30 April, 2019
Final Paper Submission:

1 May, 2019


15 June, 2019
Conference Open: 26-29 July, 2019
&nbsp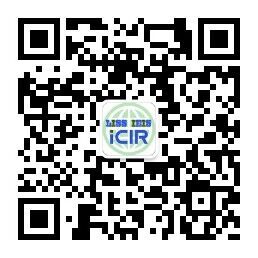 For more conference information,
please scan the Wechat code