Current Location:
Home
» Special Sessions
Special Sessions
Special sessions are very small and specialized events to be held during the conference as a set of oral and poster presentations that are highly specialized in some particular theme or consisting of the works of some particular international project. The goal of special sessions (minimum 4 papers; maximum 9) is to provide a focused discussion on innovative topics. Accepted papers, presented at the conference by one of the authors, will be published in the Proceedings (CD-ROM) of IEIS2018. The conference proceeding will be published in CD-ROM with IEEE Catalog Number and ISBN, and which will be included in IEEE Xplore Digital Library. To be eligible for publication in the conference proceedings, an accepted paper must be presented at the conference by one of the authors. The authors with excellent papers in conference proceedings will be invited to publish their academic thought and methods in some international academic journals indexed by SSCI/SCI or EI with high priority.
Special Session LIST
1.DST2018:Special Session on Digital Services and Transformation.
Session Chair: Dr Lily Sun (email: lily.sun@reading.ac.uk),University of Reading, United Kingdom
2.AISS2018:Special Session on Applied Informatics and Security Services.
Session Chair: Lukas_Kralik(email: kralik@fai.utb.cz)
3.AIMIFIA2018:Special Session on Accounting Information Management and Investment and Financing in Infrastructure Area.
Session Chair: Xuemeng Guo(email: xmguo@bjtu.edu.cn)
---
Digital Services and Transformation - DST2018
To foster and promote a community with a focused area of research, we are very pleased to announce that a special session will be organised. Youare cordially invited to contribute your research outcomes to the special session of the 8th International Conference on Logistics, Informatics and Service Sciences (LISS2018) in Toronto, Canada (http://icir.bjtu.edu.cn/liss2018/organization.jhtml)
Innovation and adoption of digital services and, subsequently, business transformation are caused by the emergence and application of smart technologies, such as cloud, big data analytics, AI, mobile technology and Internet of Things. Research and industrial practices have revealedgreat value and potential of the digital services and transformation. The transformationtakes placein many perspectives and all levels, such as in organisation (e.g. enterprise integration, ecosystems), technology (e.g. digitised services, cloud platform) and culture(e.g. end-to-end customer experience). In turn, such transformations also call for advancement ofmechanisms and practical solutions of data analytics, intelligent information management and business innovation that bring direct impact to business. More information >>
---
Applied Informatics and Security Services - AISS2018
Scope and Topics
● Inteligent systems ● Cybersecurity ● Information security ● Security management
● Physical security and safety ● Webservices ● Education in security and safety
Session Organizer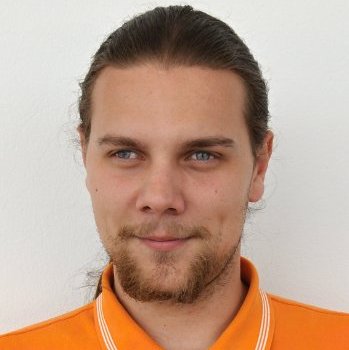 Researcher at Regional Research Centre CEBIA- Tech and PhD student at Tomas Bata University in Zlin, Faculty of Applied Informatics.
Member of European Association for Security.
Technical committee for International Conference on Emerging Security Information, Systems and Technologies (SECURWARE)
Organizer of International mini-symposium Applied Security Technologies and Systems (special session of SECURWARE 2016)
ITIL Foundation certificate.
Interests
ITSM, multicriterial evaluation and decision making methods, cybersecurity, information security, security management.
Contact Info. (E-mail address and Phone Number)
Email: kralik@fai.utb.cz Phone: +420-576-035-306
---
Accounting Information Management and Investment and Financing in Infrastructure Area- AIMIFIA2018
Scope and Topics
● Accounting Information Management ● Investment and Financing in Infrastructure Area
●Public-Private-Partnership(PPP) ● Industrial Economy ● Transportation Economics
Session Organizer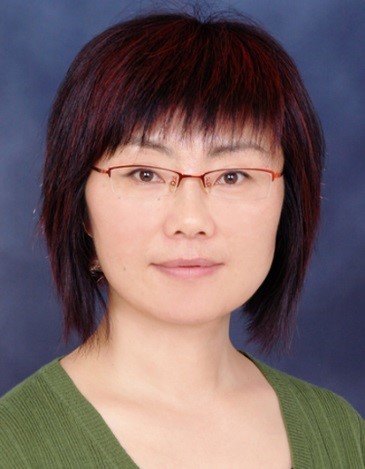 Xuemeng Guo, who graduated from School of Economics and Management of Beijing Jiaotong University and become the professor and doctoral tutor, is currently the vice president of the Graduate School of Beijing Jiaotong University. She is so productive during her academic career and published several papers on the top journal, while she is also widely influential in society. She is the member of Ministry of Education accounting teaching steering committee and the financial review expert of Ministry of Science and Technology. Also she is the expert of Beijing University accounting professional group committee, which demonstrates her teaching level. Her research interests are very broad including accounting theory, investment and financing in infrastructure area, internal control and PPP.
Contact Info. (E-mail address)
Email: xmguo@bjtu.edu.cn


Paper Submission:

1 March, 2018


1 April, 2018
Authors Notification:

1 April, 2018


15 April, 2018
Final Paper Submission:

1 May, 2018


15 May, 2018
Conference Open: 3-6 August, 2018
&nbsp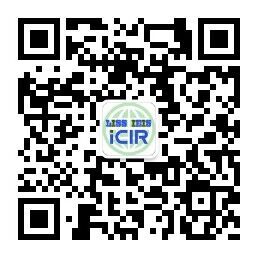 For more conference information,
please scan the Wechat code