Current Location:
Home
» BeiJing
BeiJing
As the capital of the People's Republic of China, Beijing is the nation's center of government, economy, culture, and international activities, as well as serving as a transportation hub to the entire country. With a population of 11 million people, Beijing contains 18 districts and countries covering an area of 10,450 square miles. The suburbs contain: Dongcheng, Xicheng, Xuanwu, Chongwen, Chaoyang, Haidian, Fengtai, and Shijingshan. An outer suburban area consists of: Fangshan, Mengtougou, Changping, Tongxian, Shunyi, Daxing, Huairou, Miyun, Pinggu, and Yianqing.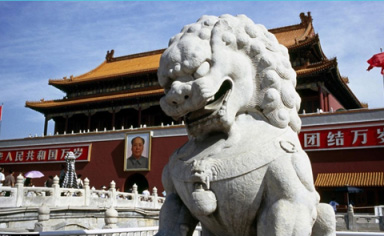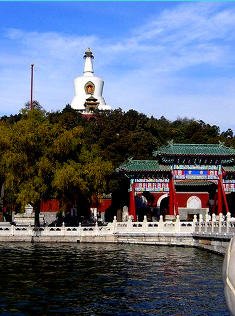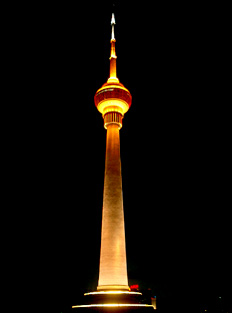 Beijing City is an independently administered municipal district located in the northeastern part of China at an elevation of 143 feet above sea level.
Beijing has a long history. As early as 500,000 years ago, ancient "Peking Man" lived at Zhoukoudian 30 miles southwest of Beijing. King Wu was the first to declare Beijing the capital city in 1057 B.C. Established in 1045 B.C., Beijing is an ancient cultural city, serving for 800 years as the capital of the Liao, Jin, Yuan, Ming, and Qing dynasties.
The Great Wall is a symbol of the ancient Chinese civilization. Stretching 3,950 miles, The Great Wall was built as a defensive structure. It is listed in the United Nation's Education, Science and Cultural Organization's (UNESCO) World Heritage List in 1987. The best preserved and most imposing section of the wall is at Badaling, 50 miles north of Beijing and over 2,625 feet above sea level, but the magnitude and beauty of the wall can also be seen at Jinshanling, Mutianyu, and Simatai.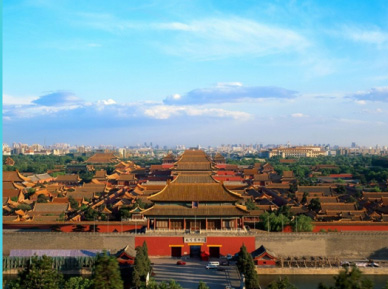 The Forbidden City is also known as the Palace Museum. It is the largest and most well preserved imperial residence in China today. Located in the center of Beijing, The Forbidden City was built between 1406 and 1420 under Ming Emperor Yongle, and served as the imperial palace for the Ming and Qing dynasties. Ming Emperor Zhudi was the first emperor to live there. It is 3,150 feet long from north to south and 2,460 feet wide from east to west. It has 9,900 rooms and halls containing many precious relics. A 170-foot wide moat encircles the Forbidden City along with 32-foot high walls. There are four entrances, the Meridian Gate to the south, the Shenwu Gate (Gate of Military Prowess) to the north, the Xihua Gate (Western Flowery Gate) to the west, and the Donghua Gate (Eastern Flowery Gate) to the east.
The word "forbidden" is quite literal, as the imperial palace was heavily guarded and off-limits to ordinary people. As the residence for emperors and their families, most of the walls of the imperial palace were painted red and roofs were covered with yellow glazed tiles. The red and yellow combination forms a strong color contrast, representing the absolute authority, supremacy, and richness of feudal emperors. In 1987, UNESCO also listed the Forbidden City in the World Heritage List. It is the largest palace in the world.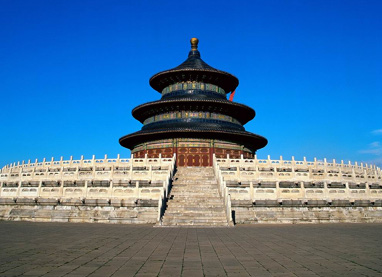 The Temple of Heaven was built in 1420 during the reign of Emperor Yongle of the Ming Dynasty, and is located in the southern part of the city. It was the place where emperors of the Ming and Qing would pray to heaven for good harvests. It was one of the most strictly protected and preserved cultural heritages of China. It is the largest temple complex in China with 12 million people visiting the temple every year.
Airlines connect Beijing to more than 110 cities at home and abroad while the city boasts a fine railroad and highway system for local travelers. Urban construction has brought new changes to Beijing, building a unique combination of ancient civilization and modern metropolis.
USEFUL INFORMATION
Suggested Travel Agency
China Railway Travel Service has long been actively developing domestic and international tourism market, established long-term cooperation and exchange relations with domestic and foreign tourism industry counterparts. China Railway Travel Service has established a good reputation in the tourism industry.
Address: 1-3, Beifengwo Road, Haidian District, Beijing, P.R.China
Tel: 0086-10-51840987 63965098
Mobile: 13901222844
E-mail: 13901222844@163.com
Fax: 0086-10-63965099
QQ: 1721965154
Beijing Maps
A comprehensive collection of Beijing maps with travel information for exploring Beijing and the surrounding area can be found at:
http://www.chinatouristmaps.com/city/beijing.html.
Beijing Weather
Beijing has a continental climate. January is the coldest month with an average temperature of 24 degrees Fahrenheit. At an average temperature of 79 degrees Fahrenheit, July is the warmest. The lowest recorded temperature is -27.4 degrees, while the all-time high exceeded 42 degrees. The frost-free season lasts 180 to 200 days. Annual rainfall is over 60 cm, of which 75 percent falls in the stormy July and August.
Useful Telephone Numbers
Dial these numbers when you have an emergency in Beijing:
Fire: 119
Police: 110
First Aid: 120
Directory Inquiry: 114
For more information please visit the following website:
http://www.ebeijing.gov.cn/Study_1/ExActivities/Extracurricular_Activities/t911870.htm
⇒ Beijing Health Information
Travelers are advised to check with their doctors before visiting China. A Health Declaration form must completed upon arrival. No immunizations are required for short-term travelers, unless you are coming from or through a yellow fever infected area. The Centers for Disease Control and Prevention (CDC) in Atlanta, USA, recommends those who have traveled from an infected area to have vaccination records available. Anyone not having the above mentioned certificate will be detained for observation for as long as six days. You should also bring any special health remedies or medications you require, as well as over-the-counter items. For traveling into the countryside, immune globulin is also recommended to combat hepatitis A, as is typhoid immunization. Travel to high-altitude areas such as Tibet is not recommended for those with pulmonary or heart problems.
The health quarantine service has the right to prevent any foreigner suffering from AIDS, venereal disease, leprosy, mental illness, or active tuberculosis from entering China.
Source:http://www.ebeijing.gov.cn/
For more information please visit the following website:
http://www.ebeijing.gov.cn/Elementals/InBeijing/VisitingBJ/EmergencyServices/default.htm
⇒ Electrical Receptacles, Electrical Outlets, Electrical Plugs, Adapter Plugs and Voltage
Voltage in China is 220V 50 Hz and rge power sockets available in China are Type A, Type I, and Type C plugs. For more information please visit the following website:
⇒ Means of Transportation
The Beijing Subway is an extensive underground rail system. Presently, Subway Lines 1, 2, 4, 5, 8 (Beitucheng - South Gate of Forest Park), 10 (Bagou - Jinsong), 13, the Airport Express and the Batong Line are in service.
For more information:
http://www.ebeijing.gov.cn/Elementals/Service/Subway.swf
Fares
All prices are unified at CNY 2.00 for unlimited mileage across unlimited transfers. The sole exception is the Airport Express; here, an extra CNY 25 ticket is required to ride the airport link. Airport Express riders cannot ride other Subway lines without paying the standard CNY 2 network fee. All lines started using simplified AFC (automatic fare collection) ticket systems.
Coverage
The Beijing Subway covers all of the extended Chang'an Avenue (Subway Line 1 and the Subway Batong Line), half of the 2nd Ring Road as well as the Xuanwumen - Qianmen - Chongwenmen region (Subway Line 2), a straight north-south stretch from Tiantongyuan through Dongsi and Dongdan through to Liujiayao and Songjiazhuang (Subway Line 5), the Olympic Green (Subway Line 8), Zhongguancun, Beitucheng West and East Roads, Shaoyaoju, Taiyanggong and the eastern 3rd Ring Road (Subway Line 10), Dazhongsi, Wudaokou, Shangdi, Huilongguan, Beiyuan, Wangjing, Shaoyaoju and Liufang (Subway Line 13), and Beijing Capital International Airport (Airport Express).
Beijing Taxis are a really good way to get around and relatively unexpensive. The flagfall fare is 10Y and a further 2.0Y or 1.6Y per km thereafter depending on the type of taxi. The rate per km is indicated by sticker in the back window, rates go up 20% at night.
For decades the bicycle was king in Beijing, and it's still a very good way to get round. The city's dead flat and there are very good bicycle lanes. Beijing's car drivers are perhaps not the most considerate, but this drawback is made up for by safety in numbers – there are still loads of cyclists in Beijing.
If you decide to cycle around Beijing, try and fit a hutong into your route map. Cycling through a Beijing hutong is an enchanting, unforgettable experience. Bicycles can be hired from most budget hotels and there are bike lots (sometimes with an attendant) everywhere you look. You can expect to pay anything from 10-50Y for one day's hire and you'll have to leave a deposit.


Paper Submission:

1 April, 2018


15 April, 2018
Authors Notification:

15 May, 2018


1 June, 2018
Final Paper Submission:

30 May, 2018


15 June, 2018
Conference Open: 3-6 August, 2018
&nbsp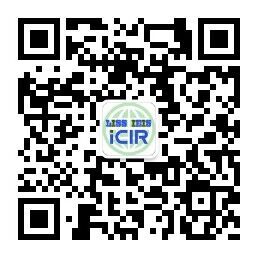 For more conference information,
please scan the Wechat code