EI Compendex
Journal of Electronic Commerce in Organizations(JECO)
http://www.igi-global.com/journal/journal-electronic-commerce-organizations-jeco/1076
The Journal of Electronic Commerce in Organizations (JECO) is designed to provide comprehensive coverage and understanding of the social, cultural, organizational, and cognitive impacts of e-commerce technologies and advances on organizations around the world. JECO discusses the influence of electronic commerce on organizational behavior, development, and management in organizations. The secondary objective of this publication is to expand the overall body of knowledge regarding the human aspects of electronic commerce technologies and utilization in modern organizations, assisting researchers and practitioners to devise more effective systems for managing the human side of e-commerce.


全文提交

2017年2月15日

2017年3月15日(京都) 2017年4月15日(北京)
录用通知

2017年3月1日

2017年4月1日(京都) 2017年5月1日(北京)
论文终稿

2017年3月15日

2017年4月15日(京都) 2017年6月5日(北京)
会议时间 2017年7月24-27日


更多


E >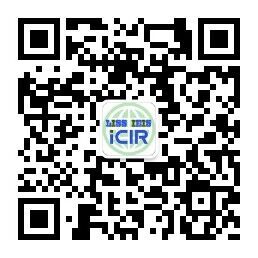 更多会议信息,请扫码关注会议微信号
电话:010-51684188传真:010-51685864邮箱:liss@bjtu.edu.cnBJTUICP备 16012201
© 2012-2013 School of Economics and Management, Beijing Jiaotong University. All Rights Reserved.